vINYL SEAL – TILE SEAL – STONE, TERRAZZO AND CONCRETE SEAL – RUBBER SEAL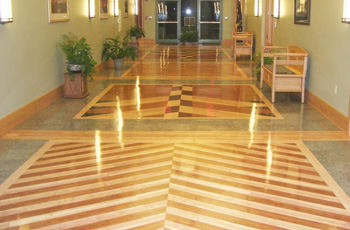 Micron Sealers are based on a 21st Century floor care technology. These products are used on essentially any non-carpet flooring surface and have a 7-year proven record of performance within demanding commercial environments including: schools, institutional buildings, restaurants, healthcare and retail. The term Micron designates the thinness of the sealer's film. These sealers are comprised of proprietary inorganic compounds. These compounds are derived from a reactive process forming a ceramic like surface. 
Micron Sealers are not cross-linked polymer floor finishes. They are not urethane or impregnating sealers. These sealers may be burnished if a higher shine is desired. 
MICRON SEALERS COMPARED TO FLOOR FINISH…
• Lowers the cost of owning a floor
• Superior clarity
• More natural appearance
• UV Resistant
• Stronger resistance to alcohol, quaternary and other disinfectants
• Better protects the floor from scratching/staining
• Easy to clean and keep clean
• Fewer applications are needed
• Significantly better coverage per gallon (thinner)
• Faster dry times
• Satin appearance with no burnishing
• Less burnishing required to maintain a high shine
• Typically, eliminates interim scrub and recoats
• Eliminates stripping
• Less frequent re applications
• Meets VOC requirements
• Attractive Coefficient of Friction
• Superior bonding to flooring surfaces
• Use indoor or outdoor
• More sustainable on multiple fronts (VOCs, water, electricity, solid waste)
• Easy to remove, if needed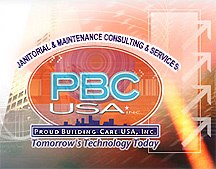 "We Take Pride In Making You Look Good." – Proud Building Care USA, Inc.